Soil, mulch, gravel and rock are cornerstones of any landscaping project. Instead of trying to transport these materials in the back of a rented pickup truck, leave delivery to Haegele Nursery & Garden Center! We handle sod and mulch delivery in Saint Louis, Arnold, Mehlville, and Oakville, MO, along with numerous other materials. Our fleet of trucks and well-scheduled rock and soil delivery system will get you exactly what you need, when you need it.
We make materials delivery easy on you, convenient and affordable, so you can focus on getting your landscaping done right. With everything from pea gravel to river rock, mulch to paver sand available, we're ready to deliver.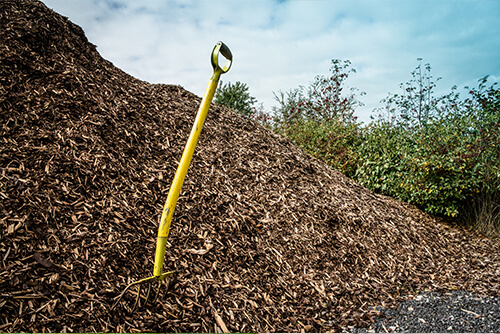 On-Time Rock and Soil Delivery

We take materials delivery seriously. We arrange our deliveries for the morning, because we know you have a job to do. We pride ourselves on never being late and always verifying orders before they go out. You can set your watch by us- we'll show up and deliver exactly what you need, when and where you need it.
Materials We Deliver
We have an abundant variety of different materials available for delivery. Whether you're doing your own landscaping, working with a professional or having us handle things, we're your resource for rock and soil delivery in Saint Louis, MO. Some of the many different materials we can deliver include variations of:
Crushed limestone
Decorative rocks
Contact us for Materials
If you need to order stone, soil, sand or another material—regardless of the quantity—contact Haegele Nursery & Garden Center today. We'll confirm the product and quantity, as well as time and date of your sod and mulch delivery, so you can get your landscaping projects done according to your schedule. Contact us today at 314-894-8692 to discuss products and rates for deliveries, garden design services, retail plants, and more.